Be Kind To Humankind 2021 Highlight
Be Kind To Humankind (BK2HK) week is an annual invitation to strengthen your community by sharing joy and caring for the collective.
To celebrate, I am highlighting a small business in Olympia, WA that is spreading kindness beyond their walls and into the world. I had many to choose from, but a natural winner is my favorite plant store, Underhill Plants!
The primary reason why I love this shop is that my core values of accessibility and community connection align with those of Underhill Plants'. They are using plants to change the world, starting with the positive impact on our small town.
Yesterday, I biked over to say hello for BK2HK and possibly, probably, bring home a new plant-friend. Upon arrival, I realized that I forgot my bike lock. Lonny was at the counter and kindly allowed me to pull my bike inside. After I found two heart-throbs, Coffee arabica and a discounted Rex Begonia in recovery, I made my way to the counter to introduce myself and my BK2HK spotlight to Lonny.
We identified each other as joyous plant educators and he shared how he got started with plants, then at Underhill. Our interaction, and Lonny's story, perfectly spoke to the kindness and community that I have experienced here and elsewhere in the plant world.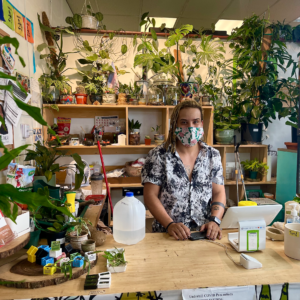 Lonny began with plants, as many plant-nerds before him, because his loved ones started imposing plant-friends upon him! As the plants grew so did his curiosity. Lonny now has a love for large and rare houseplants. He leads a plant collectors networking group in the greater Olympia area (linked below).
Lonny's relationship with Underhill began as a plant consumer. He and the owner, Alden, became friends over shared plant interests and because of this connection, Lonny was able to carry his passion for plants into his professional life. Speaking from personal experience, this is a unique joy.
It is a bubbly sort of joy that comes from watching plants grow. From its corner downtown, Underhill radiates this plant-joy by making plants and information about them accessible to the public.
In warm months, plants spill outside, onto the walkway to pique the curiosity of passersby. The shop draws you in with a dancing green glow, as the sun filters through a mosaic of leaves and flowers in the windows. A gentle "Hello" and "How is your day going?" greets everyone at the door.
Every question that I ask (and there are many) is answered thoughtfully and usually from personal experience. Their education continues with houseplant Q&As regularly published on social media.
Staff lovingly maintain a "pay what you can" selection of potted plants and cuttings. Whoever is at the counter will provide the necessary information to sprout or nurse your plant-friend back to health. Underhill Plants hosts fundraising events that uplift local groups and builds relationships with fellow businesses.
There is privilege in owning plants and I wholeheartedly appreciate that Underhill Plants is breaking down some of the barriers to access and redistributing monies throughout the community. Their actions of human kindness are allowing more people to grow through plant joy.
It's been a particularly rough couple years for the entire globe. A little bit of kindness can go a long way, especially when administered with plant-hands.
I believe that plants can change the world. Underhill Plants is certainly impacting our small city in positive ways. How can you spread kindness and make positive impact in your corner of the world?
Probably, with plants.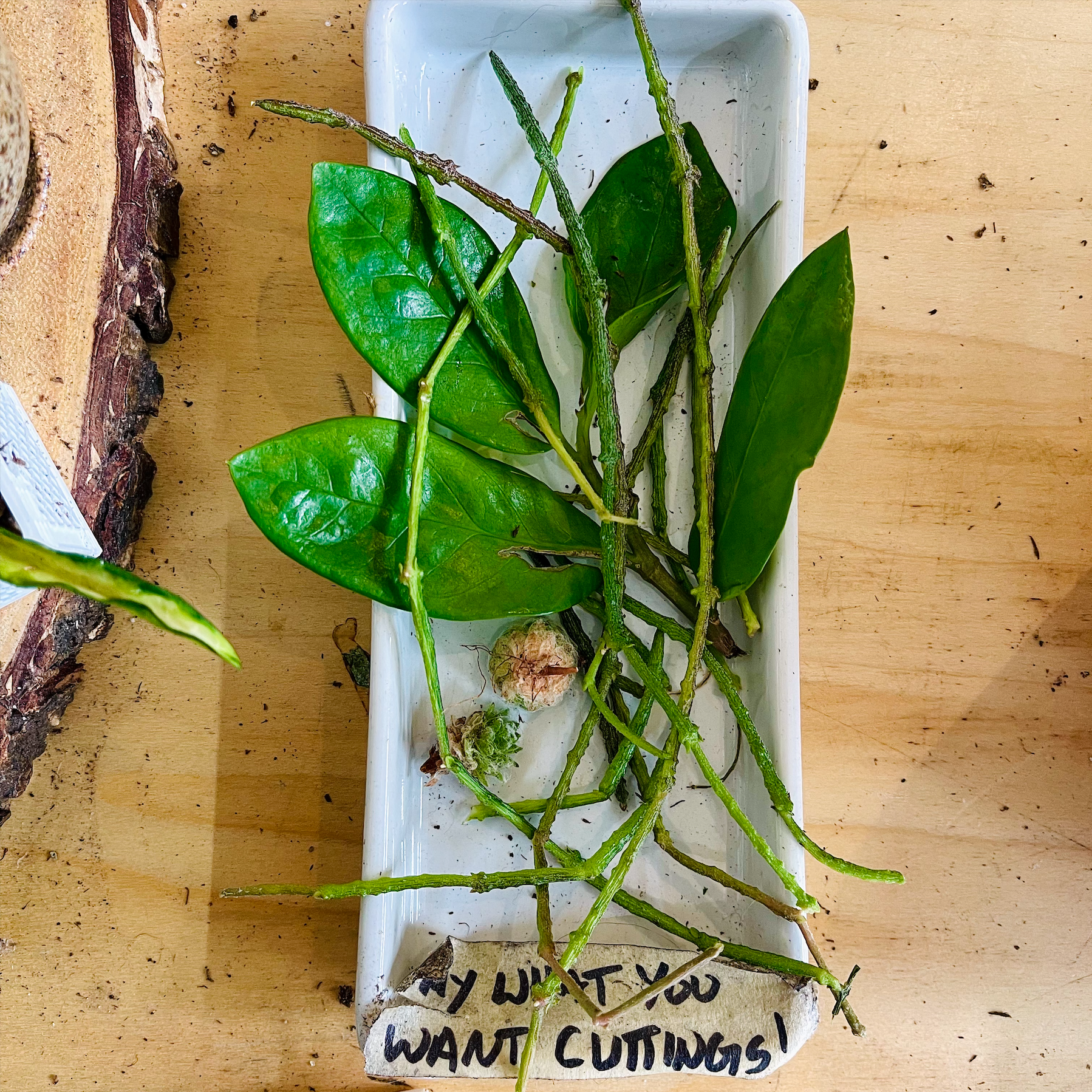 Dig Deeper & Learn More
Underhill Plants is located in Olympia, WA at 301 4th Ave E. Follow them on Facebook www.facebook.com/underhillplants and Instagram www.instagram.com/underhillplants @underhillplants.
If you're interested in plant trades and sales in Oly, check out Lonny's Facebook group: Olympia Plant Collectors Talk/BST www.facebook.com/groups/863429580859327